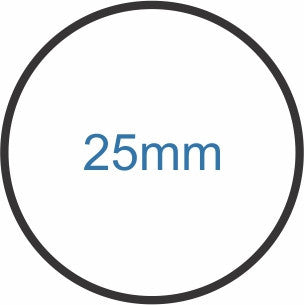 A008 Beneath the Lily Banners Skirmisher Base Set
These base sets are designed for Beneath the Lily Banners and Donnybrook and are based on the sizes I use for the Quindia Studios Collection.
The stands are laser cut 1/8 in (3mm) plywood. The skirmisher set includes TWELVE 25mm round bases. Detachments in BLB may be mounted on individual bases (I actually mount my converged grenadiers and dismounted dragoons in this manner as well) and of course they are perfect for foot models in any skirmish game like Donnybrook.