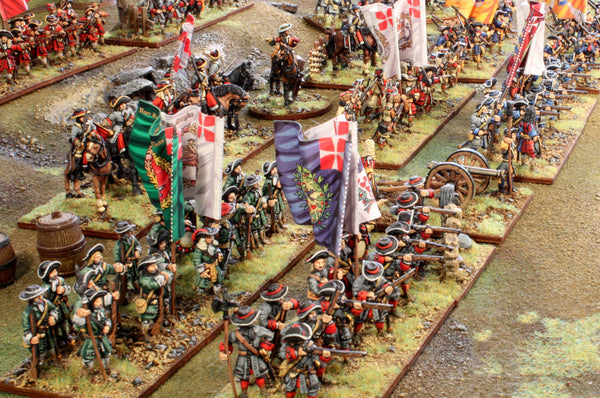 Welcome to Warfare Miniatures USA
Warfare Miniatures offers the most comprehensive range of 28mm wargame models available for the period of 1680-1720. Warfare Miniatures USA is the exclusive dealer for these fine models in North America.
Be sure to join our mailing list (Scroll to the bottom of this page) to be among the first to get news about Warfare Miniatures USA...
Follow us on Facebook
Mad for War
Mad for War is a gaming system for recreating 17th century naval actions with miniature ships. In an era during which much of the world as we know it was shaped, control of the seas was the most important lever of power and wealth creation. This is the age of enormous sea battles, blood-thirsty privateers and European exploitation of the New World. Giant personalities whose heroism and deeds are writ large across history will man your miniature squadrons and bring glory beyond imagination, on the tabletop at least!

Mad for War has been extensively play tested over hundreds of games and evolved during a thirty-months development phase. It is comprehensive in scope but intuitive to play. Using different die types for crew experience levels, the system utilizes a few flavoursome modifiers to create exactly the right level of period feel without slowing down gameplay. Actions can be fought on tables as small as 60cm square and the system accommodates massed battles with fifty ships per side on much large tables. Many scales from 1/4800 to 1/300 can be used. This book is far more than a set of rules, it is a gateway to some of the most enjoyable wargaming opportunities you are likely to encounter!
ORDER NOW!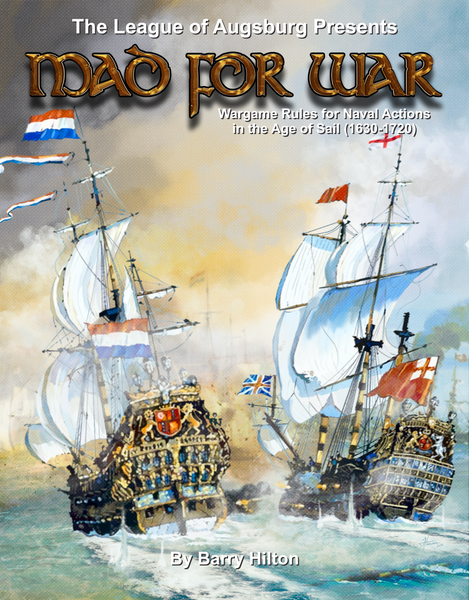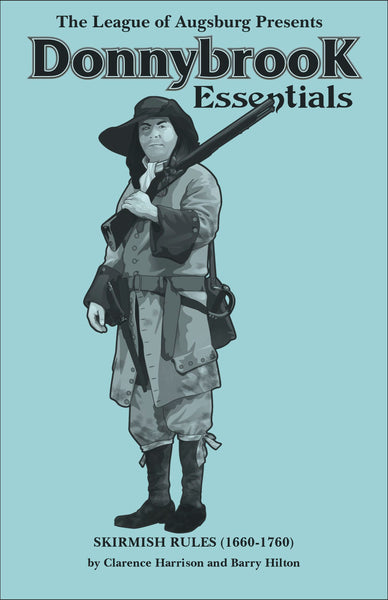 Donnybrook Essentials
Donnybrook is a fast and fun skirmish game which is easy to pick up and full of period flavor. This booklet is 36 pages half A4 sized, cardstock cover and saddle stitched to produce and old school feel and contains all the rules you need to run swashbuckling adventures!
You can download templates to make your own cards for the game on the League of Augsburg blog.
In the tradition of the old school books Donnybrook Essentials is meant to honor, the booklet has been produced in multiple color covers (at least in the US… still working on logistics for the rest of the planet). These will be randomly supplied unless you really want a particular color, in which case you can get in touch when you order! The booklet will also come with a card stock play sheet, folded to fit neatly inside.
When you order the physical copy of Donnybrook Essentials, you will get the PDF for free.
Order Now!