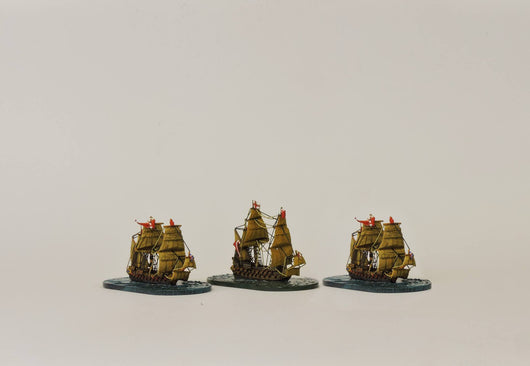 ARD012B Two English Flush Deck 50 Gun Ships and 2-Deck 40 Gun Ship with Double Reefed Topsails
Regular price $36.00 Sale
Three 1/1200 scale metal ships, some assembly required. Ratlines, Shrouds, and Bases are not included, but available separately if desired (see Wargame Accessories).
These ships are all  rigged with double reefed top sails and no top gallant sails in a style commonly used by the English after 1660. Other navies contained with the rig shown in the centre and right hand ships for much longer.
Note: current photo does not match the arrangement of sails described.