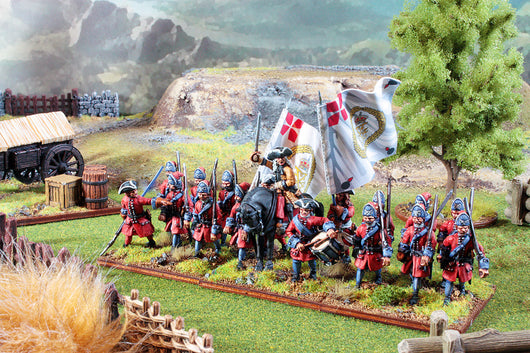 DB3 Danish Grenadier Battalion
Regular price $52.80 $44.90 Sale
Battalion Pack - 20 models, exact composition may vary from the photo. Flags not included. Models come unpainted. 3 x D2, 1 x D3.
The mounted officer is NOT included... my private collection includes several units with mounted officers to add variety when viewed en masse and this was the only photo I had for the store. The pack includes all of the foot officers from D3.
Painted by Clarence Harrison of Quindia Studios.